... to any mothers or caregivers who celebrate the day. And a wonderful, peaceful day to those who don't! I am writing this before Sunday, (Mother's Day in the U.S.) so while I have a good idea of what will happen, it hasn't happened yet. I won't be posting on weekends for the time being.
I asked for a quiet day at home:
1) in which I don't cook (my family doesn't cook-- so it will be brought in)
2) in which my daughter watches a movie with me on tv, and my son plays backgammon with me, as promised
3) in which I have several quiet hours to sit by myself & read my books. Reading is such a solitary hobby... though in some households others participate in joint reading time (my immediate family doesn't read much anymore, except for my son who reads nonfiction... but not often recently as he's overwhelmed by all his paperwork).
Anyway, I specifically asked for no gifts... since we're moving cross-country this summer... and I don't need a present to feel loved. But my daughter-- who lives with her own family in FL-- sent me an email today, with the above graphic and electronic gift card to buy books. Then she called to direct me to my email while she was on the phone. Well she said buy anything you want, you have Prime and it will come quickly, but I said no thanks, I want books! What did she expect from a bibliophile, lol... but it is much appreciated. Maybe one small item and the rest books... maybe.
I haven't used my card yet... I want to savor the search... but here are titles that are in the running for purchase. These are ones that I would like to read soon.
Have you read any of these that you would recommend? I haven't bought or borrowed any of the below, yet.
My Short-List for E-Books I Might Buy With My Gift Card:
probably from this list:
Silent Rain by Karin Salvalaggio pub. 5/9/17

All the Best People by Sonja Yoerg 5/2/17

The Girl Who Was Taken by Charlie Donlea 4/25/17
Slightly South of Simple by Kristy Woodson Harvey 4/25/17
The Red Hunter by Lisa Unger 4/25/17
The Stars Are Fire by Anita Shreve 4/18/17
Never Let You Go by Chevy Stevens 3/14/17
Silence Fallen by Patricia Briggs 3/7/17
Man Overboard by J.A. Jance 3/7/17
Her Other Fear by Peter Swanson 1/10/17
Small Great Things by Jodi Picoult 10/11/16
Marked in Flesh by Anne Bishop 3/8/16
maybe, but pre-orders, and I get impatient:
Down a Dark Road by Linda Castillo pub. 7/11/17
Unsub by Meg Gardiner 6/27/17
The Lying Game by Ruth Ware 6/15/17
Do Not Become Alarmed by Maile Meloy 6/6/17
Come Sundown by Nora Roberts 5/30/17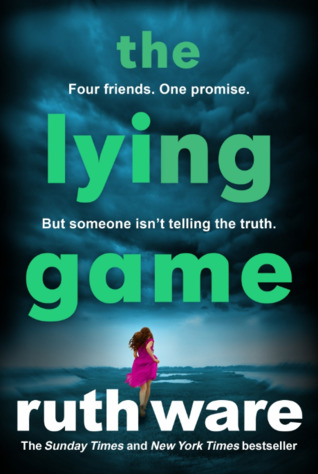 Have a wonderful weekend and enjoy your family, friends, and books!